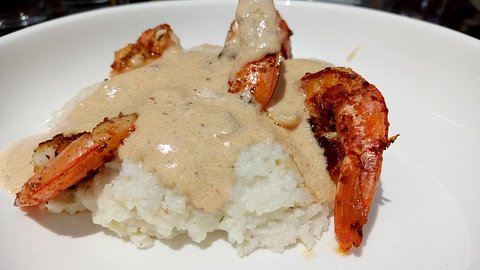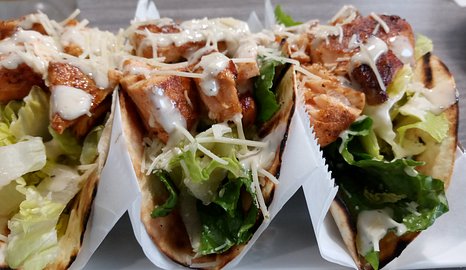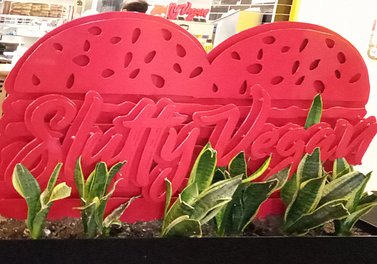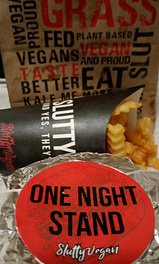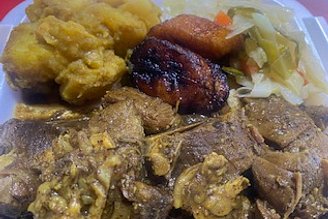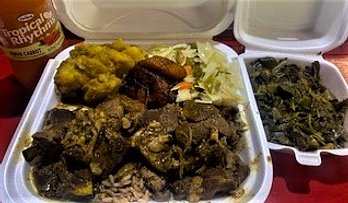 Curry Goat w/curry potatoes & chickpeas, plantain, cabbage, rice/peas & collard greens.
The Value of a Cheat Treat or Day
DJ's CARIBBEAN KITCHEN
This meal was cooked by an authentic, family owned resturant from Trinidad. I had the pleasure of tasting the menue on the South side of Atlanta. This meal is full of flavor & spices to please. My absolute favorite part of this meal was the curry potatoes and curry goat with plantain and cabbage! The combination of these four together was a savory blend in harmony. The potatoes melted in my mouth, the meat was tender and falling apart and the cabbage was light and didn't over-power the other spices, which was nice.
Slutty Vegan

@sluttyveganatl
This plant based burger comes w/vegan bacon, cheese,carmelized onions, lettuce and tomato all stacked between a delicious hawaiian bun, dripping with slut sauce!! + Seasoned fries. This burger is one of my absolute FAVORITES!
If I don't order this one I enjoy the Me'nage A' Trios. If you haven't been "Sluttified" take a moment or two, to savor in this experience many celebrities & people from all walks of life come to be fond of. Go Get A TASTE!!
Editor In Chief |

Creative Director

| Designer | Food Critic | Haute' Fashionista
During the press conference with Pinky Cole (owner of Slutty Vegan) & Derrick Hayes (Dave's Cheese Steaks I asked her
" What sets her ingredients apart from other companies? "
& she said the Experience and LOVE!
Mexican Street Corn & Civehe!.......WOW!
If you enjoy refreshing and light meals, consider these two dishes.
Top Shelf Restaurant & Lounge
Cesar Salmon Tacos
As a pescatarian I always look for a delicious fish option. While the ingredients of this dish were fresh and the view appeared to be appetising, the flavor was not apeasing. These tacos needed a bit of zest or spice to make the salmon pop cause it all blended together. This was a miss & not a hit for me.
The Beverly
Shrimp & Gritz + Mimosas! @thebeverlyatl
Their well seasoned shrimp on top of a serving of gritz with a savory sauce on top brings the combination of textures to a revivifying actuality.
I don't believe in brunch without Mimosas, so be sure to have fun with this potion before, after or in-between your dish.
This is a cozy " Southern Classic " brunch delight! You can enjoy this combination anytime of the year. The Beverly serves class, great food and LIVE music to enjoy.